Insurance premiums come in different forms and types, and they always have specifics that they cover as regards your insurance. These specifics play down with the standard insurance premium coverage for what you want to be insured. However, certain insurance service providers offer customized insurance policies that include and remove certain coverages and benefits from your insurance premium plans.
When it comes to insurance premium plans, there is no such thing as one size fits all, and as a result, a customized insurance agent plan is very critical to getting insurance coverage that serves your specific needs.
Is a Modified Life Insurance Policy Necessary?
As a result, we have modified whole life insurance offers for plans that are customized versions of a standard universal life insurance plan which either includes some specific addons or removes certain benefits that are initially covered in the standard universal life insurance only plan.
A modified whole life insurance offers plan is one of these types of customized service plans that can be opted on depending on the coverage you need and your insurance service provider. While the difference between both are not so far apart, they do have their individual pros and cons. In the rest of this article, we will be looking into what modified whole life insurance is and how a modified whole life insurance premium differed from the standard modified whole life insurance premiums premium plan.
Whole Life Insurance vs. Modified Whole Life Insurance
While identical in name, life insurance and modified whole life insurance happens to have very distinct characteristics that set them apart very easily from one another. As the policyholder, a number of factors would determine whether you will be opting for a whole life insurance premium or if a modified version of the standard whole life premium would better suit your needs.
A few of these include your personal objectives, needs, and life choices in general. To a large extent, your insurance service provider also largely determines the different add0ons and extent to customizations that you can make to your whole life insurance plan to give you a modified premium package.
Whole Life Insurance
This type of life insurance is one of the permanent life insurance coverages that extend its term coverage over a lifetime as long as you meet up with your coverage payments. It is an essential part of life insurance coverage for individuals looking to get lifetime coverage as well as an investment component in one solid insurance premium.
So while it runs over the period of one's lifetime and is beneficial as a guaranteed death with benefit, it also stands as a form of investment that accumulates cash value over an extended period of time. This means that this life insurance policy is permanent life insurance with term coverage that offers two main component benefits, which are the death benefit and the cash value component. To put it in a better perspective, the death benefit is a guaranteed payment from your insurance company that goes to your family, loved ones, or any other beneficiary at the point of your passing.
The cash value, on the other hand, is an accumulated value for money paid on your whole life coverage, which accumulates on your policy over an extended period of time. How this works is that your insurance company invests the money paid, and a portion of the returns is credited into your account as cash value. The cash value for the investment is tax-deferred, which means you do not pay tax on the investment funds until you withdraw the funds.
How Does It Work?
In this life insurance, your monthly or annual premium commitments are the same all through the waiting period part of the life coverage of the whole insurance policy, which is the major difference of this type of life insurance policy from other life insurance policies. Other types of life insurance coverages usually have a set term for a waiting period during which the coverage is viable, which usually ranges from a decade to three decades.
As a result, the cost for whole life insurance premiums is usually much higher than normal life insurance premiums thanks to the alternative premium structure and the cash value compartment. Whole life insurance provides lifelong death benefit protection for your beneficiaries along with an accessible accumulation account in the form of cash value that grows tax-deferred. If you pay your premiums, your coverage will remain in place for the waiting period for your entire lifetime
Modified Whole Life Insurance
On the other hand, modified life insurance features a hybrid form of the already established full whole life policy of an insurance plan. Just like the traditional whole-life policies of insurance, it also offers a long-term whole-life policy of coverage, and also cash value benefit builds up cash value over an extended period of time. So it basically offers all that traditional whole life policies of insurance coverage have to offer; so what then is the difference between the two, and which modified life policy of option is better?
Here is where the difference is when it comes to this life insurance and modified premium whole life insurance coverage. The premiums for modified premium whole life insurance are usually much lower than the standard whole life insurance premiums, especially lower premiums even at the first stage where the savings portion of the whole life coverage or plan becomes active. This cost adjustment is largely due to the fact that modified premium life insurance features a level premium period that lasts over a waiting period of a few decades where the payments remain the same.
Once this introductory period of guaranteed coverage ends, there is likely to be an increase in your insurance premium payment depending on the agreement you have with your own insurance agent or service provider. Some of the factors that affect the variation in premium increases in premiums increase in the cost paid on your insurance, premium increases in payments include your age and your accumulated cash value. However, like your life insurance policy, your death benefit continues and spans a lifetime.
How Does it Work?
So basically, the perks that come with whole life insurance premiums are that you have a lifetime death benefit, pay taxes, lower insurance premium costs due to the limited level premium period, and also have an accumulation account in the form of the cash value that grows tax-deferred over a fixed period of time with less medical underwriting requirements compared to traditional life insurance policies.
Modified whole life insurance is a life insurance policy that can be modified after buying the whole life insurance policy together. It is useful if you need something different in the years to come. When one is married and a couple is having children, they may require additional protection than when they were buying their first whole-life policies together. Modified whole life insurance coverage can increase your loan value. You are also able to transfer cash from that account — less surrender costs and interest.
Although this type of life insurance modified premium policy generally strikes a good balance between affordability and permanence which are two critical factors in a full life insurance modified per policy, It is still critical to compare your options and see if this or another modified life insurance policy, graded life insurance modified premium policy, is the best one for you.
A modified whole life insurance permanent coverage only plan primarily works to provide you with many of all the benefits that come with having a permanent entire modified life insurance coverage while still enjoying the savings component and lower premiums for entire life insurance premium payments for a level of the premium period compared to higher premiums as to how much it would have cost you with the standard whole life insurance premium plan.
The level premium introductory period for modified whole life insurance policies is typically shorter than the same introductory period for more traditional life insurance policies, and premium payments remain level in the early years. After the level premium period ends, premiums typically increase each year to reflect the policyholder's increasing age and risk. However, the death benefit continues for a modified whole life insurance policy for as long as premiums are paid.
What You Should Know About Modified Life Insurance Premiums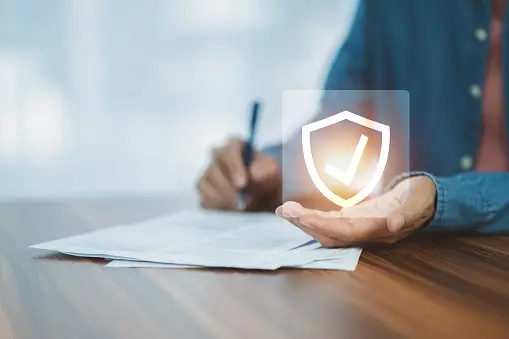 Lower Death Benefits
Modified whole life insurance comes with a much lower death benefit compared to the standard whole life insurance plans, which makes sense considering the affordability that comes with the modified plan. What this means is that your initial and level premium costs are kept at an average low level. As a modified whole life insurance policyholder, you can increase your death benefit amount over time as your needs change. However, the extent to which you can do this depends on your insurance service provider as well.
Shorter Level Premiums
At the same time, it modified whole level insurance coupled with a shorter level premium period that slowly increases year after year depending on the agreement between you and your insurance service provider.
Cash Value
When placed in comparison paradigm life, with standard whole life insurance coverage, a fully modified life insurance policy or whole life insurance usually has its cash value from investments growing at a much slower rate and accumulating a lot less cash over time compared to the standard universal life and coverage plan.
This happens as a result of much higher premiums and lower costs on initial premium payment in modified premium life insurance than whole life insurance. However, the cash value still grows tax-deferred, and accumulated cash can be accessed through policy loans or withdrawals.
Permanent Coverage
Since the whole point of whole life insurance compared to other life insurance plans is that it offers permanent coverage, modified whole life insurance gives policyholders the option to convert to permanent coverage after the level premium period ends.
As a result, policyholders do not have to undergo another medical exam or health review before they can maintain their life insurance coverage. Many insurance companies are beginning to offer modified whole life policies.
This modified policy allows policyholders to compare rates, cash value growth, conversion options, and other features to find the best fit for their needs and budget making it easier to get a whole life insurance plan that meets all your needs.
Flexible and Affordable
Whole life insurance aims to provide many of the same full life coverage, with full death value, and benefits, that come with the permanent whole life insurance coverage plan but with lower premiums and a little more flexibility and affordability. Policyholders can get permanent life insurance coverage with full death value but at a lower initial cost through a limited period of level premium payments.
Why Should You Opt For Modified Whole Life Insurance Premiums?
While both policies are quite similar, they have their distinct technicalities. Both definitely offer much lower premiums compared to other life insurance plans that are active for the first year as well as more premiums during the introductory period.
The modified term Life insurance is similar to the normal term life- insurance products of these kinds in the case where you pay for it over a fixed initial period or introductory period amount of time before it increases depending on the agreed period set by you and your insurance service provider.
Life insurance is generally able to expire in 10-20 years, unlike a whole life policy that extends throughout a lifetime. As it rightly suggests, the coverage will be terminated after a fixed introductory period anyway, and the cash amount is zero while life insurance is lower. Life-long insurance is always better when there are higher costs.
Who is Modified Life Insurance Coverage For?
Who, then, is modified life insurance set aside for? The truth is, modified life insurance coverage is actually not for everyone, and not just anyone can get one. It is primarily meant for people who have health issues and would find it difficult to obtain standard life insurance coverage plans.
On the side of most insurance service providers, health information and medical records are critical factors for consideration on a life insurance coverage plan which means, depending on the extent of the health situation, a person may be declined a standard life insurance premium coverage.
As a result, the modified whole life health insurance comes in to take care of this lapse and ensure people who fall into these categories have an option for them where their life insurance is concerned.
Usually, life insurance coverage is denied only for people with serious chronic health challenges or liabilities. Candidates who still want one will have to pay a much higher cost to get their permanent life insurance coverage. With modified life insurance coverage plans, candidates in this category have access to much lower coverage amounts at reduced premiums.
Best Life Insurance For High Health Risks
For people who happen to have serious, chronic, or terminal health conditions like high blood pressure, heart disease, cancer history, lung disease, mobility issues, substance abuse, or mental disorders, a moderately modified whole life insurance policy now becomes a very viable option.
It helps them work around the lack of life insurance or the cost of paying much higher premiums to be covered on the basis of their health. In modified whole life insurance products, the coverage amounts tend to be a whole lot smaller and the policies come with exclusions for pre-existing conditions and limitations related to the health issues.
So what this means is that for people who would have otherwise been uninsurable due to factors such as their health, modified whole life insurance coverage provides not just the coverage and insurance for them but also the financial protection on paying much, afford higher premiums for traditional life insurance coverage.
Now people who would otherwise think that they do not qualify for life insurance policies due to chronic health conditions now have access to a modified version of a whole life insurance policy that offers them not just the death value but also the tax-deferred cash value component alongside.
Modernization of the modified term life insurance policy offers people with countless health problems a chance to improve their quality of life. Unlike other low-risk policies, these policies would never cover their claim. These policies, however, work for some individuals. Choose from whole-life or modified whole-life coverages.
Get Modified Whole Life Insurance with Tiger Financial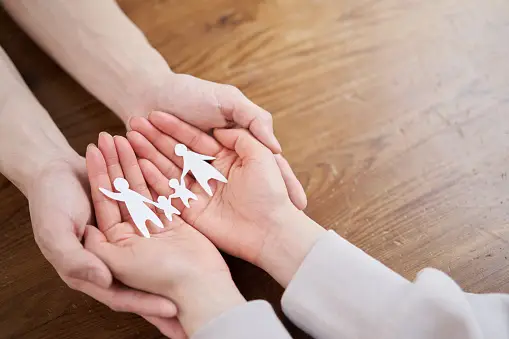 Life insurance is a crucial part of financial planning. You should take the time to understand your needs and goals, evaluate insurance companies, and compare policies. Partner with an experienced life insurance company to ensure that you get the best coverage for your situation.
Ultimately, you want a full-term life insurance policies policy that provides peace of mind and long-term financial security for you and your loved ones. When done right, a term life insurance policy can provide the protection you need today and in the future.
We excel in all aspects of the term life insurance quotes industry, with great expertise in the group death benefits and sector. We also offer various Life insurance plans that focus more on living benefits you can receive in the early years rather than the inevitable death benefit that you'll receive.
Mainly we change your bad habits or challenges that don't seem to go away and find solutions for those employers who feel they're trapped or keep making the same bad habits and expect different results.